Today is Brace Digital's 6th birthday!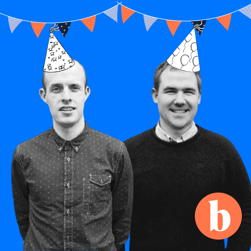 And, we thought, what better way to mark the occasion than by letting you get to know one of our Founding Directors, Ben McKean, a little more?!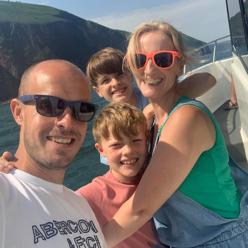 So, we asked him a series of tough questions to get an insight into who he is and what he does on a day-to-day basis:
Let's start off by asking; what is your role within the business?

 

I'm one of the Founding Directors at Brace Digital which means I wear many hats. My forte is technically leading projects but I'm also involved in project management, account management, sales, finance and the general running of the business.

Busy, busy! And how did you get into Umbraco web development? 

I joined an agency and they had just started working with Umbraco. So before I started there, I researched how it works and had a dabble. Instantly, I found it easy to work with. I've been an Umbraco developer for about 12 years now!

So how did Brace Digital first form?

 

Rick and I have been working together on and off since 2008. In 2015, Rick and I were both contracting and we developed a couple of side projects together during evenings and weekends. We decided to formalise things and registered a company at Companies House. Before we knew it, we had a couple of clients on board and we went from there. Rick and I had quite a lot of experience with website projects and we knew what was good and bad about how projects were run and believed that together, we could offer clients a great service.

Is there any meaning behind your company name?

 

Choosing a company name is hard! We settled on Brace Digital because of a few connotations; a brace or bracket is used in code, at the beginning there were two of us and, finally, it has the letters B and R in it!

Okay, so tell us what it's like working with your co-founder, Rick?

 

More than anything, Rick and I trust each other 100% and I believe that is key to making everything work. We mirror each other in a lot of ways but also complement each other in ways that we are different. 

We, of course, take our work seriously but we also have a laugh whilst we do it.

Amazing. Can you describe your ideal client?

 

We like working with nice people. We're lucky to say that our clients genuinely are nice people and it's a pleasure to work hard for them. We like to work as partners and as an extension to our client's teams.

Do you have a favourite project that you've worked on since the beginning of Brace Digital's journey?

 

It would be really hard to choose one project as different projects bring up different challenges which are satisfying to overcome. Some of our clients are charities so, if I had to choose, I would probably say one of those as it feels like you are helping people in need with features or functionality on the websites.

How would you describe Brace Digital?

 

An agile, expert website design and build agency with a specialism with supporting and building Umbraco websites.

And what does the next 6 years look like for Brace Digital?

 

Hopefully, much of the same. We would like to steadily grow our client base and our team. We've never had any intentions of taking over the world or being a large agency. Doing great work and having a good work life balance is the most important thing to us.

Work life balance is very important. Okay, time to find out more about you. Describe yourself in three words.

 

Reliable, organised, pragmatic (they sound very boring!!)

How do you like to spend your free time?

 

Most of my time is spent between spending time with my family (two sons, wife and dog), following Manchester City, running every day and I always have music on the go.

When did you first become interested in computing?

 

Since about the age of 8 or 9. Playing Sensible Soccer on my Atari!

If you could swap places with one person for a day, who would it be and why?

 

Pep Guardiola because he is Pep Guardiola. He is a genius and operates on another level to other human beings.

What company would you love to work with in the future?

 

I would have to say the football team that I support, Manchester City. I can imagine their website has lots of technical challenges and hopefully we'd get some free tickets along the way too!

That's the main reason why! Okay, one thing you want to do before you die? Does it follow the football theme?!

 

Nope, I'd like to run a sub 3:15 hour marathon.

What an achievement that would be! One Christmas question; do you have any traditions that you do every year?

 

As well as the usual eating and drinking too much, we normally go to the cinema on Christmas Eve. It is nice to do that having wrapped all the presents and having everything ready for the big day.

Sounds great! Last question about you; what has been your career highlight so far?

 

Cheesy, I know, but co-running a successful digital agency.

It doesn't get much better than that! Let's talk about Umbraco quickly. What's your favourite thing about the platform?

 

From an editor's perspective, Umbraco is extremely easy to use. We get very few calls from our clients asking how things work because Umbraco is so intuitive. 

From a developer's perspective, Umbraco is really flexible. As Umbraco is open source, it is almost entirely expandable. It has been developed in a way that makes it relatively easy for developers to extend Umbraco's functionality. 

Finally, the community and support you receive from the community is unparalleled with any other software that I have worked with. There are plenty of people who are willing to help you should you have an issue with Umbraco.

Why should people choose Umbraco as their website platform?

 

Umbraco is really easy for editors to use so they will be able to update their content easily. As Umbraco is so extendable, it is possible to build complex websites with a free CMS that easily rivals some of the enterprise CMS' that come with a hefty license fee!

What advice would you give to people looking for a new website platform?

 

The two main considerations should always be your website visitors and your website editors. What do you need your website visitors to be able to do and what would you like them to do? For your editors, what control do they need of the website and how easy is it for them to have that control?

Last but not least, what do you see being the biggest challenge in the industry over the next 5 years?

 

Website builders. There are a few out there which can serve a purpose for very basic websites but are not a nice experience for editors (config hell!), struggle with anything slightly more than basic functionality and the websites all look ten a penny! 

Security, of course, is always a concern, as is page speed and usability which must adhere to Google (and other search engines) standards for ranking purposes.



Well, thank you very much for you time, Ben!
Before choosing your website development agency, it's always good to get to know the people behind the company first. We hope this little snippet of information gives you confidence in us and you can see that we're just a bunch of friendly, approachable and trustworthy developers -- here to provide a solution to your website needs!