Some of the team attendied the Umbraco UK Festival 2023 in Shoreditch, London last week. This year marked the return of the Umbraco UK Festival since 2019, following on from the smaller Umbraco Together events which have been hosted in London for the last couple of years. The festival commenced with a hackathon hosted at Hugo & Cat, where attendees, including those from Brace Digital, had the opportunity to delve into the Umbraco source code, testing suggestions and fixes from the community.
This hands-on session was followed by a social pre-party, catching up with fellow Umbracians at The Glitch bar, equipped with a variety of arcade games and activities. We got to meet some our Umbraco friends and meet some new ones. Our highlight was the race car driving which was like a giant Scalextric.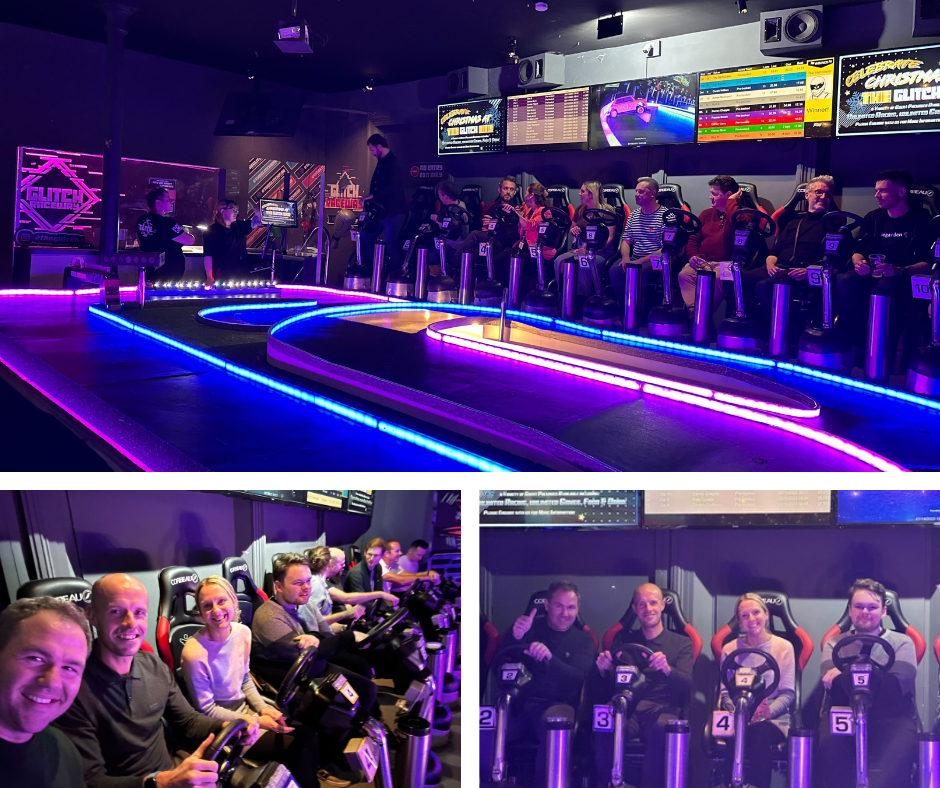 Day two was the main event. The first talk was a welcome by the excellent Callum Whyte. There was a strong focus on sustainability for the event and our welcome swag bag contained a hat and a reusable water bottle which was a really nice touch. Callum also announced that Umbraco Together would be encompassing all of the Umbraco community events such as the UK Festival and Umbraco Spark. 
The sessions kicked off with talks on custom templates for dotnet by Lotte Pitcher, which highlighted the efficiency gains in project setups. Louie Richardson introduced the Astro web framework, offering a fresh approach to scaling applications. Mike Massey gave a brilliant talk on the small changes we can make to our websites which will go a long way to helping users with accessibility needs, while Laura Weatherhead showcased the flexibility of Umbraco 12's Content Delivery API through custom property converters and personalization packages​.
The day was peppered with interactive segments like UmbraCoffee's livestream, featuring discussions on the day's highlights and community experiences. Following this, Matt Sutherland emphasized a client-centric approach in software launches, integrating Umbraco with various digital tools for comprehensive solutions.
The festival presented a glimpse into the future with insights into the upcoming Umbraco V13 and V14, highlighting advancements in .NET technology, a shift towards headless and composable Digital Experience Platforms (DXP), and the introduction of Umbraco Commerce​. The festival underscored the UK's pivotal role in Umbraco's growth, setting a vibrant tone for future development and innovation​.​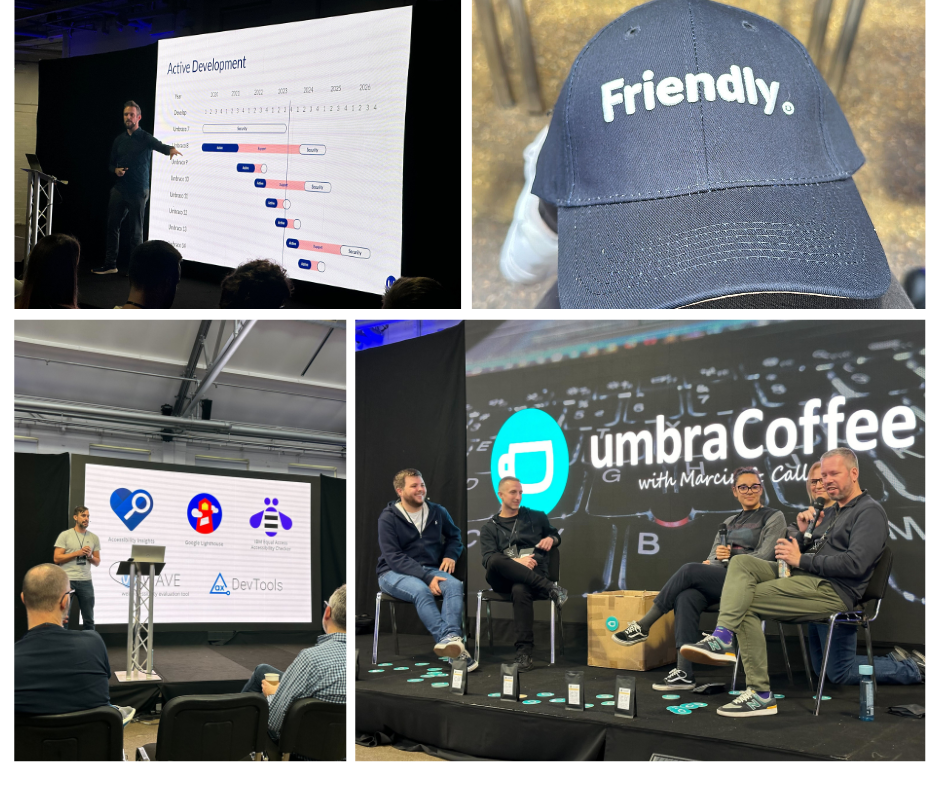 All in all, we had a great time at Umbraco UK Festival 2023. It was great to see so many friendly faces and to hear the latest goings on. Both from the Umbraco community and from Umbraco HQ.